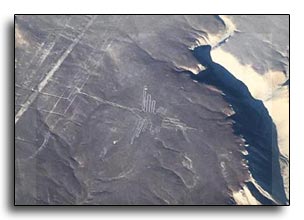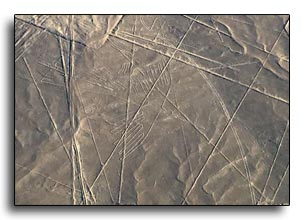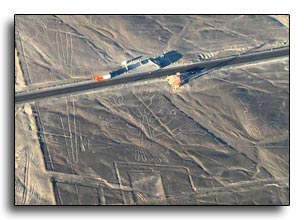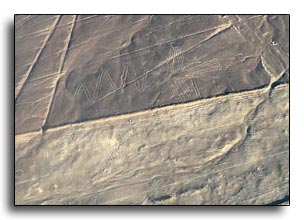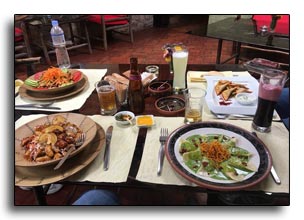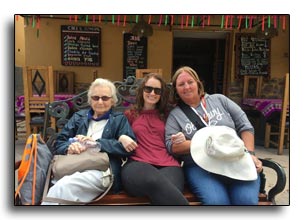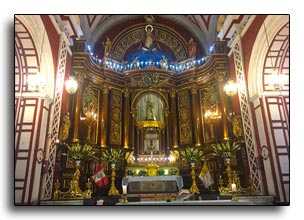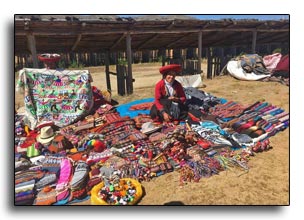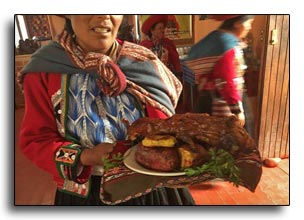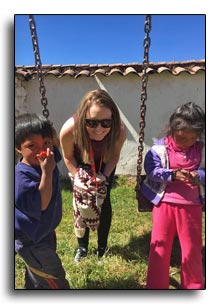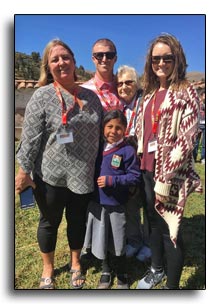 Gate One tour of Peru
This summer we traveled with Gate One to Peru. This was our third experience with this travel company, and they always make the experience unforgettable. Our adventure started a day earlier than the scheduled tour. We took a Cessna plane on a flight from Ica, Peru over the Nazca Lines. These ancient geoglyphs are etched into the desert sand and are truly a mysterious wonder. Our tour also included lunch at a local restaurant and visit to a local winery where we were able to sample wine and the Peruvian drink of choice, Pisco. Our tour guide also took us to see the Oasis, located in the village of Huacachina. The lagoon sits between large sand dunes which was a beautiful site to see.
We then started our group tour in Lima where we toured the city, including the Palace of the Archbishop, Government palace and the Cathedral of Lima. The architecture was absolutely gorgeous. We flew to Cusco the following day and traveled to the Sacred Valley. On our way, we stopped in Chinchero to enjoy an authentic Peruvian lunch, which included roasted guinea pig (among many other items) and coca tea. After lunch, we attended a demonstration of the ancient tradition of making textiles from naturally dyed handwoven alpaca wool. This was a super neat experience. The altitude at this location was 13,000 feet but we really didn't't notice it until we ate lunch and noticed some changes in our breathing. Fortunately, no one had altitude sickness during the trip! Another highlight of the trip was stopping at a local school and meeting the children. They sang us songs in their native language, Quechua. They showed us around their school building and we played with them outside. We were able to give them candy, and they enjoyed that. We learned that some of these children walk an hour each way to school alone. En route to the Sacred Valley, we were also able to stop and take some beautiful photos of the snow capped mountains and take pictures with Alpacas.
We ventured to the Ollantaytambo ruins which was an Inca fortress with temples and terraces. The views were spectacular. We then joined an optional dinner that evening in the home of a local Peruvian family. The food was delicious and authentic. Their home had a lot of guinea pigs and chickens that they had bought at the local market that morning. The next day was our adventure to Machu Picchu. We boarded a train that morning that took us to our location. Being one of the seven wonders of the world, Machu Picchu was breathtaking. We were able to learn so much about the "lost city." My husband and I then trekked to the Sun Gate, which was an hour each way up very steep terrain along the Incan trail. The view was definitely worth it!
We then made our way back to Cuzco. We were able to visit the city square where they were having parades for Corpus Christi. We then joined the tour for the Highlights of Cusco, where we visited the Colonial Cathedral, Temple of the sun, and Sacsayhuaman which demonstrated impressive fortress including stones that weighed over 100 tons. We also visited a local shop to learn how to tell the difference between real and fake alpaca clothing.
We then traveled to Raqchi and Puno. We visited the 15th century temple of Wiracocha, largest Incan temple ever discovered. We then made it to the beautiful Lake Titicaca. We went by boat to the floating Uros Islands. This was one of my favorite parts of the trip. The islands are made of reeds and they float. They demonstrated how they make the islands and how often they have to add to them. Each island has its own president. That afternoon, we took the optional tour to the Sullustani tombs. These were the pre-Incan burial ground. The tombs are built above ground in tower structures. The views were gorgeous!
We then flew back to Lima and had our farewell dinner that evening. We had a wonderful tour guide, Odon, who did a magnificent job explaining the history and significance of where we were and what we were seeing. I was fortunate to be able to take this trip with my husband, mother-in-law, and grandmother (who is 87!) We had a wonderful time together, enjoyed a lot of different food/drink (guinea pig, alpaca, beef hearts, ceviche, chicha morada, inca kola, and of course, Pisco Sours). We would like to thank our marvelous travel agent, Maureen and Memorable Travels for always making our trips amazing!
Olivia and Cory
Tonja and Yvonne
Pikeville, KY